What you need to know about Aimovig, the new migraine shot
Aimovig (Erenumab)
What Is
Aimovig (Erenumab)

?

The U.S. Food and Drug Administration (FDA) approved Aimovig (erenumab) on May 17, 2019, for the prevention of episodic and chronic migraine in adults. Jointly manufactured by Novartis and Amgen Pharmaceuticals, Aimovig was the first to be FDA-approved of a new class of drugs that work by blocking the activity of calcitonin gene-related peptide (CGRP). Whereas some of the migraine drugs in this class are monoclonal antibodies against the CGRP protein, Aimovig is a monoclonal antibody against the CGRP receptor.

Migraine, a type of debilitating headache, affects more than 36 million Americans, including 30 percent of women at some point in their lives. The World Health Organization puts migraine in the list of the Top 10 most disabling diseases on the planet.

Migraine involves an intense pulsing or throbbing pain in one area of the head. Other common migraine symptoms include:
Nausea

Vomiting

Sensitivity to light, sound, or smell
Typically lasting for 4 to 72 hours, migraine can last as long as several days.
CGRP plays an important role in migraines. Levels of CGRP go up during migraines, production of CGRP triggers migraine, and blocking CGRP relieves migraine.
Prior to its FDA approval, the effectiveness of Aimovig for the preventive treatment of migraine was evaluated in three significant clinical trials.
A largestudy published in November 2019 in theNew England Journal of Medicine compared erenumab with placebo in 955 participants with a history of episodic migraine (4 to 14 migraine days per month).A placebo is a substance that has no known pharmacologically active ingredients but is used as a control in clinical trials testing new drugs.Over the course of six months, erenumab administered subcutaneously at a monthly dose of 70 milligrams (mg) or 140 mg significantly reduced migraine frequency, the effects of migraines on daily activities, and the use of acute migraine-specific medication.
Another clinicaltrial, published in September 2019 in the journalNeurology, included 472 people with a history of episodic migraine and comparedAimovig with placebo. Over the course of 12 weeks, Aimovig-treated participants experienced, on average, one fewer migraine day per month than those on placebo.The study also provided evidence thaterenumabimproves headache-related disability and migraine-specific quality of life.
A thirdstudy was published in June 2019 in the journalLancet Neurology. This clinical trial evaluated 667 people with a history of chronic migraine (15 or more headache days per month with eight or more migraine days per month) and compared Aimovig with placebo. In that study, over the course of three months, participants treated with Aimovig experienced, on average, 2 ½ fewer monthly migraine days than those receiving placebo.
Prior to taking Aimovig, tell your doctor if you are pregnant or plan on getting pregnant. You will need to talk about the benefits and risks of using this drug while you are pregnant. Also, tell your doctor if you are breastfeeding. You will need to talk about any risks to your baby.
Aimovig Side Effects
Findings from the Aimovig clinical trials reported common drug side effects in 1 to 10 percent of participants, including:
Gastrointestinal: constipation

Immunologic: antibody development

Local: injection site reaction (including injection site redness, pain, and itching)

Neuromuscular and skeletal: muscle cramps, muscle spasm
Medication information is available for patients using Aimovig. This guide provides information on the drug's uses and risks.
Aimovig Drug Interactions
Aimovig Dosage
Aimovig is given once a month byself-injection with a subcutaneous auto-injector.The initial dosage is 70 mg once a month, though some people may benefit from 140 mg once a month (given as two consecutive 70 mg injections). Your doctor will prescribe the appropriate dosage.
Store Aimovig in the refrigerator. Do not freeze. Keep Aimovig out of direct sunlight, and allow it to come to room temperature for 30 minutes before usage. Do not use a heat source to warm the medication, and do not shake the package before injecting.
Administer the injection into the fatty part of the belly, thigh, or upper arm, avoiding tender, bruised, red, or hard skin.
If you miss a dose of Aimovig, administer the missed dose as soon as possible. Schedule the next dose for one month from the date of the previous dose.
If you think you've taken an overdose of Aimovig, call your poison control center or get medical care immediately. Be ready to tell what was taken, how much, and when it happened.
Ask your healthcare provider for medical advice about dose recommendations and side effects with Aimovig. You may report side effects to the FDA at 1-800-FDA-1088.
Please see full prescribing information and medication information for additional important safety information. This information is not intended to replace discussions with your healthcare provider.
Video: Aimovig Review / Unboxing Aimovig / CGRP Migraine
Aimovig (Erenumab) images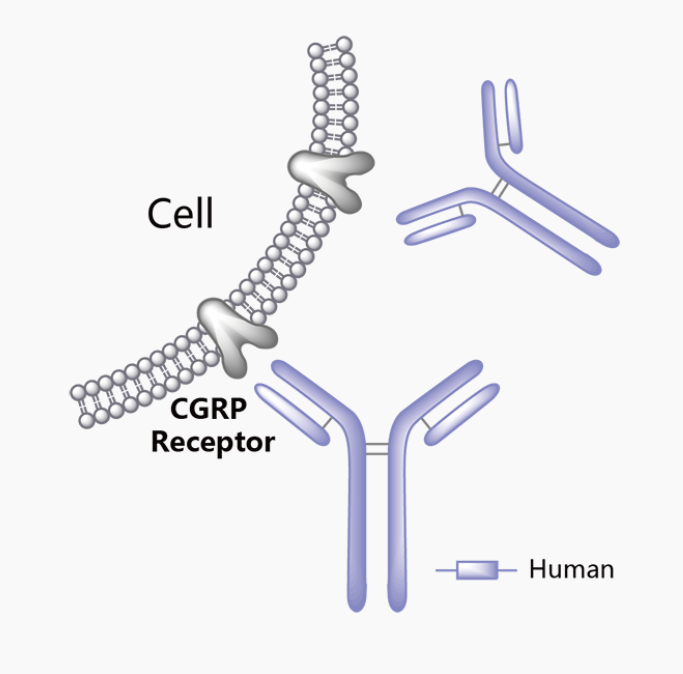 2019 year - Aimovig (Erenumab) pictures
Aimovig (Erenumab) forecast photo
Aimovig (Erenumab) foto
Aimovig (Erenumab) new images
foto Aimovig (Erenumab)
Watch Aimovig (Erenumab) video
Communication on this topic: Aimovig (Erenumab), aimovig-erenumab/ , aimovig-erenumab/
Related News
How to remove tan with coffee powder Fairness with coffee powder
The Perfect Egg and Cheese Sandwich
Actors In The Running To Play Young Han Solo Revealed
5 Moves For A Toned And Trim Waist
Massage Therapy for Ankylosing Spondylitis
Usertalk: Chandresh singh
How to Play the G Major Scale on Piano
Cookie Smores Recipe
MC Meets: Nicky Lazou
How to Style 12 Key Plaid Pieces ThisFall
How to Stop Bullying
Date: 06.12.2018, 15:41 / Views: 64272
---