8 Signs and Symptoms of Vitamin D Deficiency
No Association Found Between Vitamin D and OA
Meta-analysis provides no clear answer.
By
Wayne Kuznar, MedPage Today
Medically Reviewed by
Henry A. Soloman, MD, FACP, FACC
Don't Miss This
Sign Up for OurLiving with Chronic PainNewsletter
Thanks for signing up!
You might also like these other newsletters:
Low vitamin D levels had no significant association with the prevalence of OA.
Getty Images
Vitamin D supplementation to prevent the onset or worsening of osteoarthritis (OA) is not supported by the evidence, according to a meta-analysis.
"This meta-analysis of cross-sectional and longitudinal studies does not provide a clear answer to the question whether vitamin D levels and osteoarthritis are associated," the investigators declared.
They postulated that the positive effects of vitamin D on bone mineral density and bone remodeling might translate to OA. The role of vitamin D in the development of OA is controversial, with conflicting results reported in cross-sectional studies.
They performed a meta-analysis of data in the recent literature on 25(OH)D serum levels and radiographic OA. Included were six cross-sectional and six longitudinal studies ranging in size from 99 to 1,248 participants.
The largest was the Rotterdam Study-I, for which the investigators conducted an updated analysis. In this study, after adjustment for confounding factors, a positive association between 25(OH)D serum levels and prevalent radiographic OA was observed, and increasing vitamin D levels showed a borderline protective effect on incident knee joint space narrowing. There was no significant association between vitamin D levels and prevalent, incident, or progressive hip radiographic OA and joint space narrowing after adjustment. In addition, there was no association between 25(OH)D serum levels and prevalent or incident hand radiographic OA.
A total of 4,277 subjects were analyzed in the cross-sectional studies, and their 25(OH)D levels ranged from 29 to 86 nmol/L.
The total number of subject in the longitudinal studies was 4,256, and their 25(OH)D levels ranged from 46 to 74 nmol/L. This group had follow-up from 2 to 9.5 years.
Differences in follow-up time and definitions of endpoints resulted in a wide range in OA incidence and progression. Overall, no significant association was observed between low vitamin D levels and prevalent radiographic OA. Data on prevalent knee joint space narrowing were available in three studies, and when combined, they showed a significantly increased risk of prevalent joint space narrowing in the presence of low vitamin D.
RELATED: 8 Supplements for Arthritis Pain
"There are several explanations for the observed significant associations between vitamin D levels and prevalent joint space narrowing in our meta-analysis," wrote Bergink and colleagues. "The observation could be due to multiple testing: the more endpoints are investigated (radiographic OA and joint space narrowing, both cross-sectional and longitudinal), the more likely a significant association is found." Another potential explanation is insufficient adjustment for confounders. Finally, a true effect is possible.
Incident and progressive radiographic OA were combined in the analysis, which showed a nonsignificant trend towards a positive association between low vitamin D and radiographic OA.
In an analysis of studies on progressive radiographic OA with complete adjustments, a significant 2.4-fold increased risk of progression of radiographic OA was found in subjects in the lowest tertile of vitamin D levels (15-50 nmol/L) compared with those in the higher tertile (75-188 nmol/L). Meta-analysis of studies on incident and progressive knee joint space narrowing revealed no association with vitamin D levels. Meta-analyses of studies on incident hip radiographic OA and joint space narrowing also showed no association with vitamin D levels.
The association between vitamin D level and progressive but not incident knee OA may be the result in differences within the study populations, with subjects with incident knee OA younger and with lower body mass index, and less likely to be female than those with progressive knee OA, the authors speculate.
Limitations are the inclusion of cross-sectional studies, which are prone to be biased by confounding factors, and the small size of the longitudinal studies.
The study was supported by The Netherlands Organization for Scientific Research. The authors disclosed no relationships with industry.
Video: Kyäni Wellness TV: Episode 006–The Power of Vitamin D
No Association Found Between Vitamin D and OA images
2019 year - No Association Found Between Vitamin D and OA pictures
No Association Found Between Vitamin D and OA advise photo
No Association Found Between Vitamin D and OA photo
No Association Found Between Vitamin D and OA new pics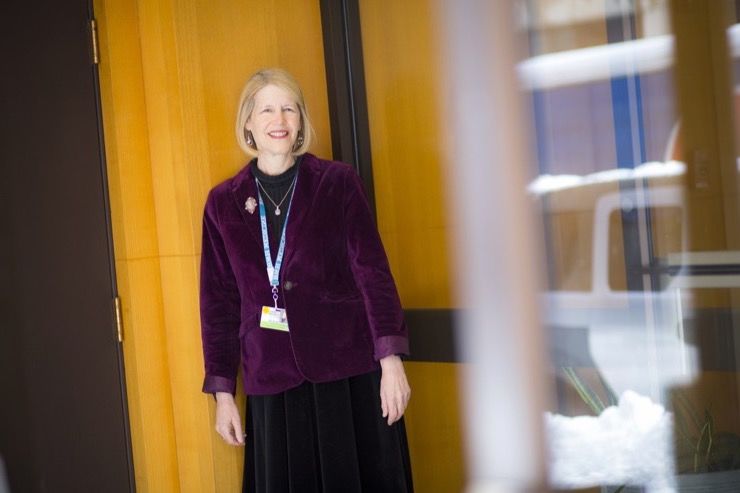 picture No Association Found Between Vitamin D and OA
Watch No Association Found Between Vitamin D and OA video
Discussion on this topic: No Association Found Between Vitamin D and , no-association-found-between-vitamin-d-and/ , no-association-found-between-vitamin-d-and/
Related News
Treat High Blood Pressure without Medication
You Can Now Sniff Your Way To True Love With Smell Dating
Manson had been imprisoned for more than 45 years
The Best Staycation Hotels in New York City
Six-Pack Moms Clap Back to Body Shamers Is Extra Sweaty
How to Convert Celsius (C) to Fahrenheit (F)
How to Find Extra-Wide Socks
How to Make Gifts for the Elderly
Tag: Box Braids
The Money Mistake That Puts Your Relationship at Risk
The 10 Best Cushioned Shoes for Walkers to Buy in 2019
Tuscan Bass with Squash and Beans
These Foods Will De-Bloat Faster Than Any Other
Date: 14.12.2018, 03:42 / Views: 92393
---